The Wizard of Oz
Young Dorothy Gale of Kansas, like so many girls her age, dreams of what lies over the rainbow. One day a twister hits her farm and carries her away over the rainbow to another world. Come join Dorothy, the Scarecrow, the Tinman, the Cowardly Lion and Toto as they travel the universe of Dorothy's imagination.
SCCAS will be performing the Royal Shakespeare Company (RSC) 1988 version, which is a more technically complex production and uses as much of the aura of the motion picture film as is possible to create in a modern theatre. It is an adaption for live stage performance, even while it strives to look and sound just like the famous film, in telling the story.
SCCAS's production of The Sound Of Music was performed May 9-24 2014.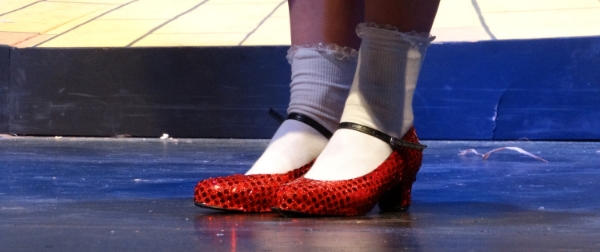 There's no place like home...
Cast
Dorothy Gale - Kathryn Adams
Scarecrow - Daniel Jorgensen
Tin Man - Jon Grear
Lion - Mick McKinlay
Wicked Witch - Jenny Penny
Glinda - Leah Anderson
The Wizard of Oz - Doug Giles
Aunt Em - Julie Kelly
Uncle Henry - Barry Germein
PRODUCTION TEAM
Director: JJ Geelen
Musical Director: Brenton Osborne
Choreographer: Sarah Pearce
Assistant Director: Ebony Stanton
Business Manager: Alan Field
Stage Manager: John Williams
Conductors: Cathy Venning and Elizabeth Eland